A home is the largest investment most people will make in their lifetime, so when it comes time to sell, homeowners often wonder what they can do to get the most return on their investment. Many have the misconception that remodeling is the way to go, but that isn't always the case. Rather than going all-in on upgrading your home, you should know which home improvements are worth it, and which ones aren't.
We've sifted through the research and come up with a quick list of five home improvements that'll help buyers fall in love with your home when it comes time to sell.
1. Add a little curb appeal 
Curb appeal is critical. As the name suggests, it's the first thing buyers see when pulling up to the front of any home so it needs to be in nearly pristine condition.
Landscaping can go a long way for a minimal upfront investment. Six rounds of fertilizer and weed control will set you back about $415, but when it comes time to sell, you'll see a return on investment (ROI) of about $900 according to a 2023 survey by the National Association of Realtors.
Other improvements you can easily make to your curb appeal include:
Pressure wash the exterior
Liven up your front door with a fresh coat of paint
Replace hardware such as doorknobs and knockers
Install updated house numbers
Make your walkways pop with new greenery or flowers
Plant a succulent garden
Update your porch lights
Add a little charm with window flower boxes
Stage your porch
2. Convert your HVAC to an electric heat pump

According to the 2023 Cost vs. Value Remodeling Report, replacing an oil or gas furnace with an electric heat pump is one of the hottest trends (and offers an unusually high ROI of 104%). Their earth-friendly efficiency is especially appealing to younger buyers and those concerned about climate change. Additionally, they offer summertime cooling, which is a big bonus in the PNW given our recent hot and smoky summers!
3. Refresh your kitchen
While major kitchen renovations are costly and typically have low ROI, a little elbow grease and modest budget can give you big bang for your buck (see our article on simple kitchen makeover ideas).
Here are some smaller updates to boost your home's value:
Clean

Organize your pantry
Use a little Murphy Oil Soap and hot water on all of your cabinets

Polish cabinets with Howard Feed-In-Wax
Tighten all hinges

Clean grout and tiles
Shine your sinks and hardware until you can see your face in it
Deep clean your stove

Give your kitchen a fresh coat of neutral paint
Update lighting fixtures, and replace light bulbs
Add new and trendy door hardware to your cabinets
Consider replacing your countertops with a hard surface like quartz or quartzite
Upgrade your appliances
4. Go green
Today's younger generations are embracing eco-friendly living, and millennials are leading the pack. According to the National Association of Realtors' 2022 Home Buyer and Seller Generational Trends Report, millennials make up the largest segment of buyers, holding strong at 43 percent of all buyers.
When it comes to attracting buyers who are willing to pay top dollar, going green makes sense. A Nielson study found that, of more than 30,000 millennials surveyed, 66 percent are willing to shell out more cash for conservation-conscious, sustainable products. Depending on where you live, consider installing solar panels, wind turbines, and eco-friendly water systems.
No matter where you live, attic insulation replacement and weather stripping are safe bets. Attic replacement costs can vary but typically have a good ROI. Weather stripping costs about $350 if you hire a professional, but you can easily DIY for a fraction of that cost.
5. Install hardwood floors 
Installing or upgrading hardwood floors is pretty failsafe as most buyers love it. Ninety-nine percent of real estate agents agree that homes with hardwood floors are easier to sell, and 90 percent of agents say that they sell for a higher sale price, according to the National Wood Flooring Association. Similarly, a survey by the National Association of Home Builders (NAHB) found that wood flooring was among the top 10 home features most desired by home buyers.
When it comes time to sell, I will help you get the highest possible ROI for your home. I can connect you with tried-and-true contractors, suggest strategic upgrades, and help you develop the right pricing plan based on up-to-the-minute market analysis. Reach out for a complimentary home value consultation.
---
© Copyright 2023, Windermere Real Estate/Mercer Island.
Adapted from an article that originally appeared on the Windermere blog November 12, 2018. Written by: Sarah Stilo with HomeLight.
Cost vs. Value data ©2023 Zonda Media, a Delaware corporation. Complete data from the 2023 Cost vs. Value Report can be downloaded free at www.costvsvalue.com.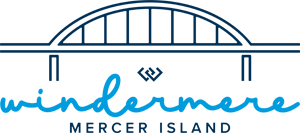 We earn the trust and loyalty of our brokers and clients by doing real estate exceptionally well. The leader in our market, we deliver client-focused service in an authentic, collaborative, and transparent manner and with the unmatched knowledge and expertise that comes from decades of experience.