The sun is here and the whole PNW is celebrating!  Whether it's a fair close to home or an excuse to pack up the fam for a destination festival, I hope you get out and make the most of these fun events…
---
JUNE
One of Seattle's biggest events, this bohemian-inspired festival features 300+ craft vendors, food, beer garden, dog parade, music, and the Solstice Parade (including the unofficial but famous naked bide ride).
Saturday, June 17 & Sunday, June 18, 2023
West of Fremont Ave N, on N 35th St. and N 34th St.
Parade: Begins at the intersection of N. 36th St. and Leary Way, and winds through downtown Fremont, ending at Gasworks Park.
Held in two locations (Capitol Hill & Seattle Center) this year with beer gardens, food, performances, and dancing in the Seattle Center fountain.

Saturday, June 24th – Capitol Hill
310 Broadway E | Seattle
Sunday, June 25th – Seattle Center
305 Harrison St | Seattle
---
JULY
Seattle's biggest fireworks show plus live music, family activities & beer gardens. Watch the show from free open seating or reserve a front row seat.

Tuesday, July 4th, 2023
Gates Open at 3pm, Fireworks at 10:15pm

Redmond's bike-themed summer event including bicycle races, kids bike parade, carnival rides, drone light show, craft fair, arts festival, food, cornhole tourney, and live music.

Friday, July 14th & Saturday, July 15th, 2023

Live music, salmon BBQ, kids entertainment, vendors, and excellent craft beer. Don't miss the Festi-Bowl skateboard events at Ballard Commons Park on Saturday, the 15th.

Friday, July 14th – Sunday, July 16th, 2023

2208 NW Market St | Seattle (on Market St from Leary to 24th Ave NW, and on Ballard Ave from Market St to 22nd Ave NW)
Sip local wine, beer or cocktails and listen to live music in beautiful Marina Park on the water. There's also a street fair with crafts, art, food, dog modeling contest (!), and more. Buy tickets here (proceeds benefit the Homeward Pet Adoption Center).

Friday, July 14th – Sunday, July 16th, 2023
Live bands, arts & crafts booths, outdoor cafes, beer garden, and fun Kids Zone with inflatables.

Friday, July 14th – Sunday, July 16th, 2023
The Junction, 4210 SW Oregon St | Seattle
Parade and lively street fair at Mercerdale Park followed by a waterfront fireworks show at Luther Burbank Park.

Saturday, July 15th, 2023
Fireworks at 10pm
Mercerdale Park Fair: 3009 77th Ave SE | Mercer Island
Luther Burbank Park (Fireworks): 2040 84th Ave SE | Mercer Island
mercerisland.gov/summercelebration
Summer bazaar, parade, rubber duck derby, live music, food trucks, beer/wine gardens, activity zone, drone show, volleyball & basketball tourneys, and 5k/10k Fun Walks on the Cedar River Trail.

Friday, July 21st – Sunday, July 23rd, 2023
200 vendors, 50+ music performances (including Sir Mix-a-Lot!), 3 beer gardens, wine garden, & more.

Friday, July 21st – Sunday, July 23rd, 2023
Seattle Center, 305 Harrison St  | Seattle
Celebrate all things lavender with tours of local farms, live music, and 150 street fair booths highlighting NW crafts & food.

Friday, July 21st – Sunday, July 23rd, 2023
Carrie Blake Park, 500 N Blake Ave | Sequim
In addition to a wide range of local musicians, discover adventures like bat/bird finding expeditions, hiking, biking, tree climbing, nature painting/photography, yoga, 5K run, coffee walk, obstacle course, stargazing, fika (a Swedish morning tradition), shibori shirt dyeing, and lots of kids activities. Enjoy great food & local brews, too.

Thursday, July 27 – Saturday, July 29, 2023
Tolt-MacDonald Park, 31020 NE 40th St | Carnation
Shop from over 300 artists showcasing their handmade arts & crafts. Kids Fair, food trucks, stage performances, and free Bellevue Art Museum exhibitions, too!
Friday, July 28th – Sunday, July 30th, 2023
Bellevue Square, 510 Bellevue Way NE | Bellevue
---
AUGUST
Seattle's iconic festival featuring a spectacular airshow, hydroplane races, classic car show, live music, local food/beverages, and log boom party for boaters.

Friday, August 4th – Sunday, August 6th, 2023
Genesee Park, 4316 S Genesee St | Seattle
Watershed

If you're a country music fan, then this destination festival at the Gorge is for you. Three days of live bands plus carnival rides, food, drinks, and camping.

Friday, August 4th – Sunday, August 6th, 2023
The Gorge Ampitheatre, 754 Silica Rd NW | Quincy
This street fair in scenic North Bend offers music, a parade, 5K fun run, cherry pie eating contest, and even a live chili cookoff (not to mention food and craft vendors!). Make it a day and visit the outlet mall or go hiking while you're at it.

Saturday, August 12th & Sunday, August 13th, 2023
Si View Park, 400 SE Orchard Dr | North Bend
A celebration of the Suquamish people honoring Chief Seattle since 1911, this festival is now open to the public and includes canoe races, a salmon bake, 5k fun run, market, games, traditional songs & dances, and a gravesite honoring for Chief Seattle.

Friday, August 18th – Sunday, August 20th, 2023

Gravesite Honoring of Chief Seattle: 7076 NE South St | Suquamish
A King County celebration of all that is local, sustainable, fresh…and delicious. Spend the day at beautiful Willowmoor Farm in Marymoor Park and support area farms. Live music, local food vendors, all-ages activities, and zucchini races, too!

Saturday, August 19th, 2023 from 10am to 6pm
Marymoor Park, 6046 West Lake Sammamish Pkwy NE | Redmond
Held each year during the 11 days leading up to Labor Day (for the past 114 years!), this fair offers a little of everything—a fun carnival with rides/games, food, shopping, contests, live events, and more.

August 24th – September 4th, 2023
(Closed Wednesday, August 30th)
The ultimate destination festival, this 3-day event takes place amongst scenic sound views at Port Townsend's historic Fort Worden (it's even got a lighthouse!). In addition to an epic music lineup, you'll also find art installations, workshops, and activities for all ages.

Friday, August 25th – Sunday, August 27th, 2023
200 Battery Way | Port Townsend
---
SEPTEMBER
A September tradition, peeps all around the Sound flock to "Do the Puyallup." You'll find your favorite carnival rides, a concert series, rodeo, petting farm, and a plethora of exhibits & vendors.

September 1st – 24th, 2023
Seattle's biggest music festival and a 50-year tradition. This year you'll find a great music lineup along with everything art, dance, performances, roller skating, and…a cat circus.

Saturday, September 2nd – Sunday, September 3rd, 2023
Seattle Center, 305 Harrison St | Seattle
Discover Washington wine, beer & cider while you browse local artists at this outdoor event in Mercer Island's Greta Hackett Outdoor Sculpture Gallery. Tasting garden, artist booths, live music, food trucks, and more.

Friday, September 8th, 2023 | 5-8 pm
78th Ave SE & Sunset Hwy | Mercer Island
Celebrate 100+ beers and ciders along with games, Texas Chainsaw Pumpkin Carving, and Dogtoberfest. Strictly 21+…unless you're a dog.

Friday, September 22nd – Sunday, September 24th, 2023
---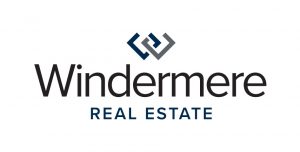 © Copyright 2023, Windermere Real Estate/Mercer Island.