When it comes time to sell your home, first impressions are crucial. Improving your curb appeal will catch buyers' attention and go a long way toward selling quickly and for the best price. Here are seven affordable changes you can make that have a big impact…
1. Lush Up Your Lawn
A healthy, well-tended lawn will make your home look even more impressive when you start hosting open houses. Clean up all weeds, leaves, and debris, and consistently water to give it that fresh green look. Mow regularly, but not too short or you'll damage the grass and invite weeds (experts recommend a minimum 3″ height for the Pacific NW). Consider a nitrate-rich fertilizer to keep the grass extra lush and green.
2. Refresh Your Door
Your front door is an opportunity to make a tasteful statement. Look at bold color choices that are within or slightly stretch your home's exterior color palette. Take time to prepare the surface for a fresh coat of paint to make the color pop as much as possible and try stylish doorknob options that accentuate the aesthetic to give your door some added flair.
3. Update Your House Numbers
New and stylish house numbers are an easy, eye-catching addition to how your home is perceived by buyers. Look for styles that match with your exterior color palette and any exterior lighting fixtures.
4. Plant Colorfully
Adding colorful variety to your front yard will grab buyers' attention. Align smaller plants like ground cover and flowers neatly within your flower beds, aiming for symmetry when possible. Use larger plants and trees to frame in your entryway or walkup. If your front yard doesn't have flower beds, try adding hanging planters or window boxes. Because you'll be competing against nearby listings, it's landscaping projects like these that can make all the difference in your listing photos.
5. Upgrade Your Lighting
Adding landscape lighting will boost your curb appeal during nighttime, accentuate your shrubbery, and add a welcoming touch for potential buyers, lighting the way to your door.
While we're on the subject, make sure your house lights are functional. Consider replacing dated fixtures with stylish new versions. Features like automatic dawn-to-dusk sensors will also come in handy if the home will be vacant while it's listed.
6. Power Wash
Pressure washing your walkways and driveways can instantly improve your curb appeal. If buying a pressure washer is outside your budget, explore rental options from hardware stores in your area.
7. Add an Inviting Touch
Incorporating classic front porch elements like a porch swing, sitting bench, and other outdoor furniture gives a welcoming aura to your home's entry and creates a sense of comfort for prospective buyers.
---
Adapted from an article that originally appeared on the Windermere blog April 19th, 2023. Written by: Sandy Dodge.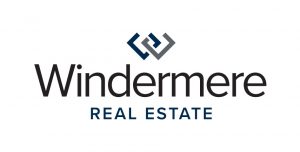 © Copyright 2023, Windermere Real Estate/Mercer Island.